Click here to donate to The Tablet's Bright Christmas Fund online.
PROSPECT HEIGHTS — Thomas and Mary Powers have been dedicated supporters of The Tablet's Bright Christmas campaign for decades.
Thomas was a teenage lifeguard in Breezy Point when he met Mary Reilly one summer day in July, and they both hit it off thanks to their shared love of CYO basketball. In fact, in 1984 Thomas was named CYO Man of the Year. He and Mary dated, married and eventually settled down in Dyker Heights. They both retired from the Board of Education more than 20 years ago, and eventually moved to Breezy Point.
The Powers attended St. Ephrem Church and first learned about Bright Christmas after reading a series of articles about it by Tablet editor emeritus, Ed Wilkinson.
"To me, he's like Edward R. Murrow," explained Thomas, "And even today, I enjoy watching him interview priests on his show 'On the Block,' which I consider one of the finest shows on television."
And it was that simple for Powers to begin supporting the campaign.
"I read what Ed wrote in the paper, and I've been following him for years since he was a sports reporter for The Tablet, and I respect anything that he would have any involvement with," Thomas said.
Thomas, who graduated from St. Francis College and was also an adjunct professor there for nine years, appreciates where the campaign funds get distributed.
"A lot of charities have overhead, but I know with Bright Christmas the money is all going to helping people in need within the diocese," Thomas said.
For 36 years, Wilkinson helped coordinate the newspaper's Bright Christmas Campaign. It was the couple's trust in Wilkinson that led them to learn more about it.
One thing that appealed to them was that every dollar raised goes toward helping children in need and to help them enjoy toys on Christmas Day.
The Powers, wanting to share their blessings with those less fortunate, have been supporters of Bright Christmas for as long as they can remember.
Last year over $135,000 was distributed to those in need through parish programs and diocesan agencies.
During the current Christmas season, The Tablet hopes to raise $115,000.
Thomas and Mary now belong to Blessed Trinity Parish in Rockaway Point. They have two children, Mary Ann and Thomas, and have four grandchildren — Emily, Tommy, John, and Will.
They also are quick to point out their pride in their shared Irish heritage.
"My family name is not Powers but Lapoer," explained Thomas. "My ancestors came to this country from the town of Carrick-On-Suir in County Tipperary.
When they arrived at Ellis Island, there must have been a misunderstanding in the translation and they misspelled Lapoer as Powers because that's how they heard it through the Irish brogue."
The couple looks forward to reading The Tablet each week, saying it represents the best of the Diocese of Brooklyn.
"Ninety percent of the time I agree with the editorials, and 10% I don't," Thomas commented. "We've been longtime followers of The Tablet and we just enjoy it."
Mary Powers attended St. Agnes Seminary in Brooklyn and St John's University. This first-generation immigrant says Bright Christmas is especially dear to her heart.
"Christmas was always an incredibly happy time in our family when we were growing up and when we were raising our children," she explained. "There were always happy smiles and surprises on Christmas morning, and by donating to the Bright Christmas fund we hope to continue that same tradition for all families today."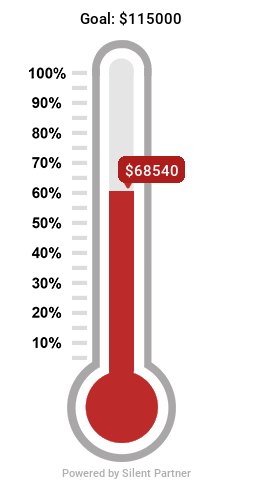 ---
Editor's note: Parishes and diocesan agencies may make requests for funds by writing about their needs and sending them to tabletbrightchristmas@desalesmedia.org